All series WPC making machines for you
Tongsan Hegu is professional for WPC extrusion machine.We have WPC R&D and debugging team.Customized machine according to customer's requirements.Turnkey project service for whole WPC production line.All series WPC machines in factory free testing anytime.
We help new customers succeed in WPC projects.Thousands of production lines sold in more than 50 countries.Choose WPC machine, choose professional manufacturer Tongsan Hegu.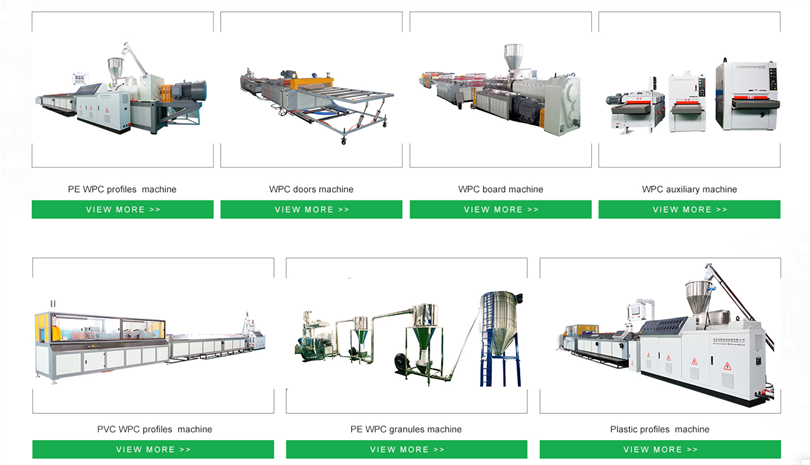 About PE WPC Co-extrusion materials

Our company provides high-quality wood-plastic profile extrusion lines and mature co-extrusion material formulations and co-extrusion technology. Commonly used co-extrusion materials include four kinds of materials: natural color co-extrusion material, UV masterbatch, basic color masterbatch and wood grain masterbatch.
Co-extrusion materials include ordinary second-generation co-extrusion materials, flame-retardant co-extrusion materials, anti-static co-extrusion materials, low-temperature co-extrusion materials and ultra-matte co-extrusion materials.
Basic masterbatches include ock, teak, mahogany, IPE, MP, AT, light grey and silver grey.
Woodgrain masterbatches are available in black woodgrain, chocolate woodgrain and mahogany woodgrain.
After the equipment is completed, we will arrange the test machine in our factory, and send the equipment and raw materials to you after the acceptance.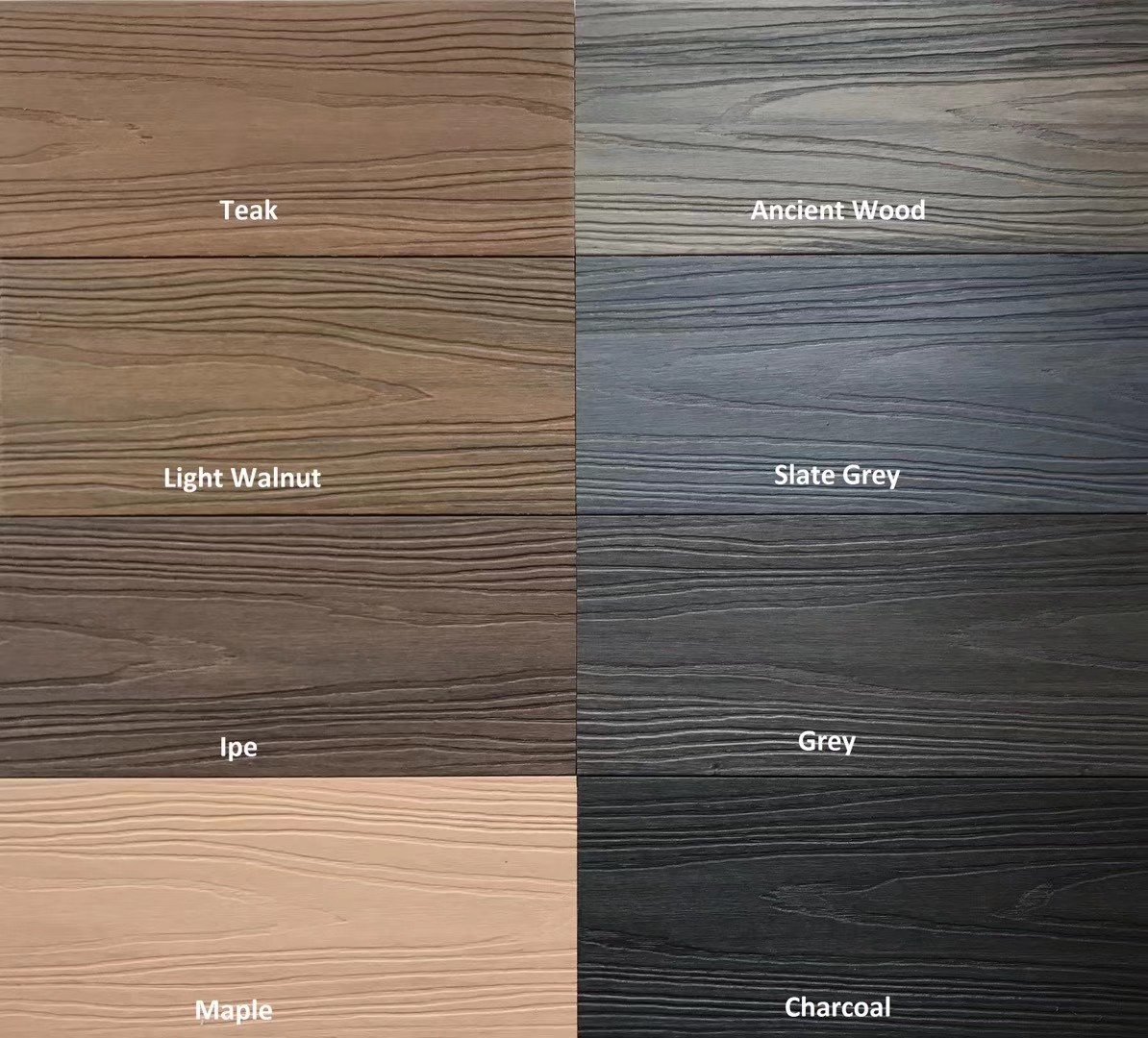 Tongsan Hegu PE WPC co-extrusion profiles making machine


1, WPC granulation machine
After get ready wood powder and recycled PP/PE plastic, the first step is mixing them with chemicals, then use WPC granulation machine to make WPC granules
SHMS series granulating machine is used for making WPC pellets. The WPC pellets produced by WPC granulating machine can used for making WPC product using WPC machine.The granulating machine consists of parallel double-screw extruder,water cooling system, a granulator and air conveyor cooling system.The feeder and hopper are equipped with mixer to prevent the material blocked up.If customer do not have strict requirements about the appearance of pellets, the granulator can be removed.The pellets extrude by extruder directly, then go for crusher. Can improve the production capacity.
| | | | | | | |
| --- | --- | --- | --- | --- | --- | --- |
| Model | L/D ratio | Max.capacity | Motor power | Suitable material | Max.rotating speed | Wood powder percentage |
| SHMS-65 | 40:1 | 200-220kg/h | 75kw | Pe+wood powder | 500r/min | ≤75% |
| SHMS-75 | 40:1 | 300-350kg/h | 90kw | Pe+wood powder | 500r/min | ≤75% |
| SHMS-90 | 40:1 | 500-600kg/h | 132kw | Pe+wood powder | 500r/min | ≤75% |

2, WPC profile co-extrusion line
Material: recycled 30% PP/PE+70% wood powder+chemical additives.
Product: WPC decking, WPC wall cladding, WPC fence, WPC pergola..

The WPC profile extrusion line can make WPC granules into WPC products by equipping required mold, we can equip co-extrusion system and online 3D embossing device for making WPC products in high quality with wooden grain, the line also equipped with online cutting device.

| | | |
| --- | --- | --- |
| Model | HGMSE-65 | HGMSE-80 |
| Extruder model | SJMS65/132 | SJMS 80/156 |
| Motor power | 37kw | 75kw |
| Mac.Extrusion capacity | 140-160kg/h | 220-250kg/h |
| Co-extruder(Optional) | SJ35/28 | SJ45/28 |

PE WPC co-extrusion decking application